No matter your expected foundation repair cost in Cincinnati, never put off those needed fixes. A high-quality foundation in good repair is vital for a property's overall structural stability. On the other hand, a cracked foundation risks structural wood rot, mold, cracked walls and floors, and other costly issues. A damaged foundation can even affect property values!
Only a Cincinnati foundation repair contractor can tell you how much you might pay for foundation repair costs on your property. These costs will depend on the foundation materials and construction, and the extent of the damage. To know what you might expect, consider some average foundation repair costs for your area.
Cincinnati Foundation Repair Costs for Cracks and Leaks
Minor foundation cracks often need patching with specialty polyurethane injections. These injections seep into those cracks, filling in gaps before drying and hardening. Minor crack patching might cost as low as $250 or $300 per application. However, the material does degrade over time, so prepare for reapplication every 3 to 10 years on average.
Foundation leak repair is a bit more complicated than patching cracks. Leak repair might include new tile drains or weeping tile installation. Tile drains are a system of pipes installed around a foundation, to trap water and direct it away from the structure. Replacing tile drains requires excavation, which increases your repair costs to $3500 to $4000 on average.
Bowing Basement Wall Repair Average Costs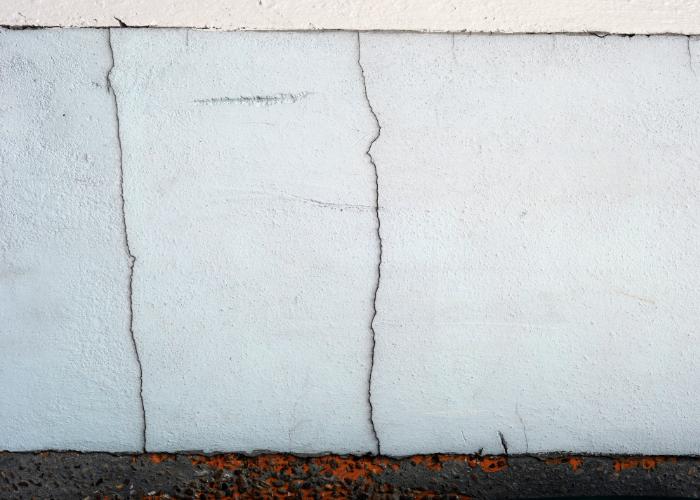 Bowing basement walls need immediate repair! Basement walls are part of the home's foundation. If those walls are too weak to hold up the structure, they tend to crack and then bow inward. Those walls are then at risk of crumbling altogether.
Foundation repair contractors typically use specialty carbon fiber straps across the front of damaged basement walls. These straps push the walls back into place and provide added support. Most straps run about $1000 each, on average. Your total foundation repair costs in Cincinnati, OH then depend on how many straps are needed for your basement.
How Do You Repair Pier and Beam Foundations?
If your home has a crawl space underneath it, the structure has a pier and beam foundation. This system uses piers inserted deep into the ground. Those piers are attached to beams that run along the underside of the home.
If the home's weight has caused the structure to shift out of position, the foundation might only need shimming. Shims are wedge-shaped pieces pounded between a pier and beam. These shims keep the structure secure and in position. Shimming costs usually average between $2500 and $3500.
Severely damaged piers or beams might need replacement. Rebuilding a pier and beam foundation is costly, often averaging between $4500 and $6000. Foundation repair costs in Cincinnati for large properties needing lots of piers and beams replaced might exceed $10,000.
What Is Underpinning and How Much Does It Cost?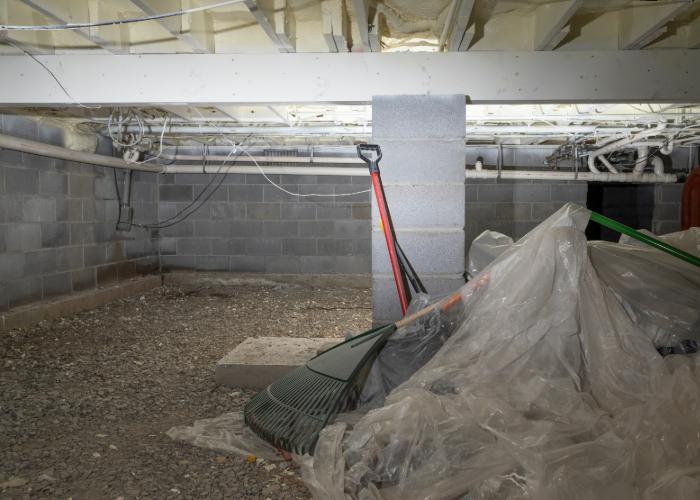 Severely damaged foundations often need underpinning. This process uses pins inserted deep into the ground. Brackets then attach the pin to sections of cracked or sunken foundations. For concrete slab foundations, a contractor might use poured concrete piers under the foundation rather than piers around it.
Underpinning one corner or side of a house average $3500 to $5000. Slab jacking might also be needed, to lift the home back to a level position. Most homeowners can expect to pay between $8000 and $12,000 for underpinning in total.
When Does a House Need Slab Jacking and How Much Is It?
House leveling, also called slab or mud jacking, lifts a sunken home back to a level position. This process starts with holes drilled into the foundation. A contractor then injects lifting slurries or grout through those holes. This grout dries and "floats" a home back to a level and even position.
House leveling is often needed for extremely damaged foundations that have allowed a home to sink along one side. It also corrects poor soil conditions that don't support a home's foundation. Slab jacking can also be used with other foundation repair methods, to correct sinking while ensuring a foundation stays strong over the years.
Slab jacking isn't as invasive and expensive as homeowners might assume! The process might cost as little as $1500, while most homeowners can expect to pay around $3000. Other needed fixes such as leak repair or underpinning will add to those costs.
Cincinnati Foundation Repair & Waterproofing is happy to bring this information about foundation repair costs in Cincinnati to our readers. Hopefully, you've found it helpful! If you're in the market for expert foundation fixes and waterproofing, call our Cincinnati foundation repair contractors. We offer FREE inspections and repair price quotes. Our work is also guaranteed to last. To find out more, give us a call today!